I'm all in a funk today because I had some weirdo dreams last night. I think most women who are TTC (trying to conceive) feel that the two weeks of wait for your period are agonizing. I start to freak out and think every little thing I feel could be a pregnancy symptom. Clearly pregnancyis on the brain (among other things) because last night I had a dream that I was pregnant and also that Anthony Bourdain and some woman were pregnant too. Oh and we were all hanging out at one of my nieces birthday parties. I think its because I was watching an episode of
No Reservations
where he goes to Syria that was particularly weird. Either way I need to get a life and get distracted fast because I'm driving myself bananas.
Who What Wear's Blog
and I love the styling and her hair is incredible.
Above three images via
Who What Wear
Also, I wish I could make a fishtail braid like Minka Kelly and actually rock it without feeling like I was back in 5th grade. What? Didn't your mom do a fishtail braid that went all the way across your head too? Awesome.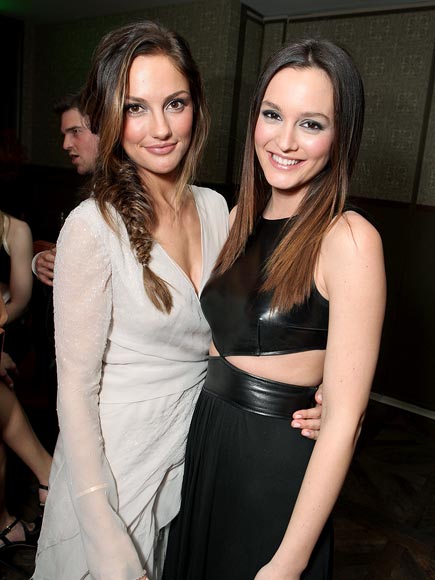 Image via
people.com